Fred Wallace
Professional Hunting Guide & Outfitter
Cat Track Outfitters LLC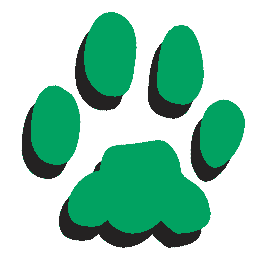 Book Now!
Mule Deer Hunting in Western Colorado
If you're looking for a guided mule deer hunt in Western Colorado, call Fred Wallace at Cat Track Outfitters. He will get you set up on a private land hunt in Colorado with him and/or his experienced hunting guides and outfitters.
"My expectations proved to be wildly inaccurate. I've traveled to a lot of different places; I've hunted a lot of different species. I'm always impressed by the work and knowledge that a good outfitter invests in what they do." more
-Aaron Kitzman, Indiana, Feb. 2020
We hunt in Colorado on private land. Cat Track Outfitter's hunters have had a 98% success ratio over the last 30 years.
See more information about our guided deer hunts (including license draw dates) on our Hunting Services & References page.
Book your guided mule deer hunt
Colorado Mule Deer Hunts with Cat Track Outfitters

Cat Track Outfitters, located in Collbran Colorado (about 40 miles East of Grand Junction CO in Mesa County and 50 miles from the Utah border), has guided and outfitted hunters from Jonesborough TN, Frankton CO, Appleton WI, Denver CO, Palisade CO, Finleyville PA, Fort Scott KS, Chicora PA, Greenfield IN, St. Cloud MN, Moore TX, LaGrange GA, Broomfield CO, Akron NY, Waymart PA, Lake Ariel PA, Coushatta LA, and many other towns in AR, AZ, CA, CO, FL, GA, IL, IN, KS, KY, LA, MA, MD, MI, MN, MO, MS, MT, NC, ND, NE, NJ, NV, NY, OH, OK, OR, PA, TX, UT, WA, WI, WY. Seeing and getting in close to the big game when you take a guided deer hunt or a guided mountain lion hunt is a delight almost all hunters enjoy with Cat Track Outfitters. Experienced, professional hunting guides and outfitters will take you on an unforgettable Colorado hunting trip.
All or part of this operation is conducted on Public Lands under special permit from the U.S. Bureau of Land Management.
© Cat Track Outfitters, LLC
PO Box 91, Collbran Colorado, 81624
Fred Wallace, Professional Hunting Guide & Outfitter